Please watch Robert Malone, M.D., M.S. give his presentation on the "vaccines" by clicking on his picture below. The entire Florida COVID Summit Talks can be watched by clicking on that image as well. We sincerely ask that you take the time to see what doctors and scientist are saying about the vaccines and immunity. Also, please share these videos with friends and family, so that others can become aware and educated.
The gubernatorial election in New Jersey is in serious need of attention -and yes, something is not right with elections across the country in general. While many are focused on the recent election, and we are as well, the need to spread information to protect our children has to come first. It has been said that these "vaccines" are just like the "vaccines" we've been taking for years. That is a lie, as you will learn in the below video. To be clear, we are not medical experts and we do not claim to be anything of the sort. However, we can read and have taking the time to do some actual research, so we don't sound like the mainstream media calling doctor prescribed Ivermectin; "horse paste".
We request that you to take the time and listen to the experts, so that you can make an educated decision about the vaccines in these confusing and misleading times. Robert Malone, M.D., M.S. explains exactly what is being administered and the details behind this medical technology. Most importantly, he settles the debate on who should be getting the shots and why. Among the list of people who should NOT get the so called "vaccine" are kids full stop, and adults that have already had COVID-19. Please take the time to click on the images below, watch the video, and share with family and friends. Please feel free to comment with your thoughts and reactions below.
Click on the picture to watch the video. (Robert Malone, M.D., M.S. presentation)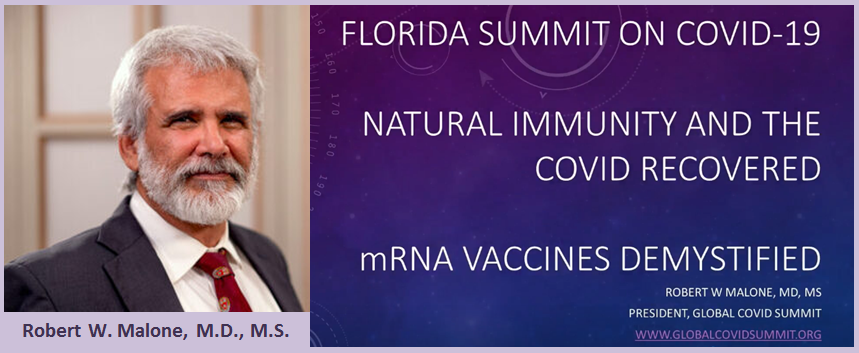 Click on the picture to watch the video. (Full Summit Video)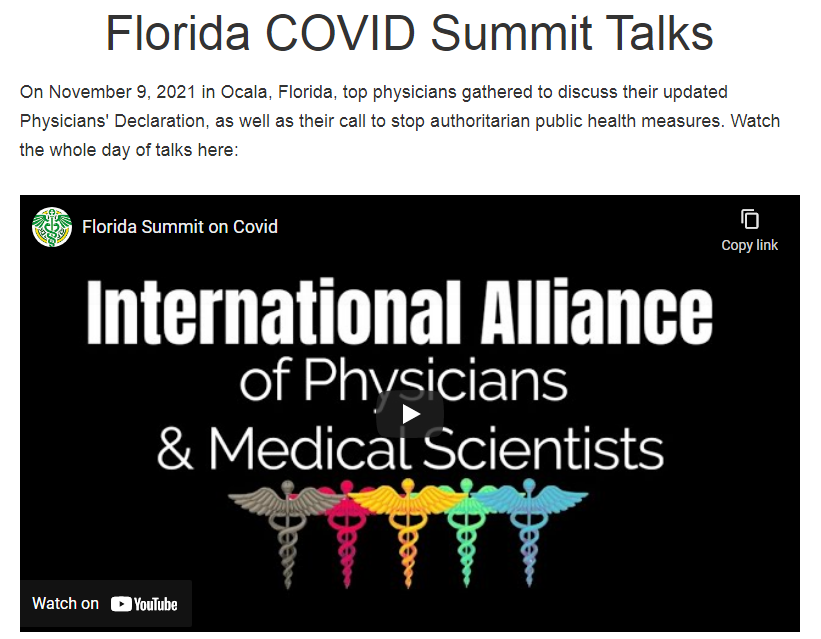 Click on the picture to watch the video.
Thanks for reading/watching.
Cited: Robert Malone: 3speak.co Embed Player
Cited: Florida COVID Summit Talks – Florida COVID Summit Talks – Global Covid Summit
Cited: Ivermectin is called "horse paste" https://rumble.com/vns8hr-montage-media-mock-joe-rogan-for-claim-they-made-up-about-taking-horse-de-w.html