Let's Stand Together!

#NJUNITED for #NJLIBERTY
We are a site started by concerned parents. Our goal is not to create or implement new laws, it's intended to see our current laws and rights upheld. We tried to create a simple and straight forward petition against unconstitutional COVID-19 mandates.
If you agree, please sign and share, so we can stand #NJUNITED for #NJLIBERTY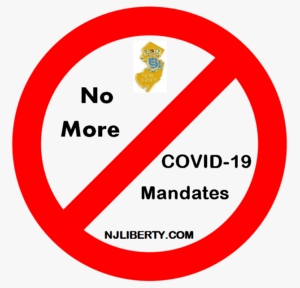 Our government has overstepped and forced it's way into our personal healthcare choices for too long. If you no longer want government to decide whether you can open your business, wear a mask, or get vaccinated, please sign the petition below.

We are often asked why we claim that COVID-19 Mandates are unconstitutional; our answer is below.

Fourteenth Amendment
Section 1
All persons born or naturalized in the United States, and subject to the jurisdiction thereof, are citizens of the United States and of the State wherein they reside. No State shall make or enforce any law which shall abridge the privileges or immunities of citizens of the United States; nor shall any State deprive any person of life, liberty, or property, without due process of law; nor deny to any person within its jurisdiction the equal protection of the laws.
Mission:
We who sign below believe our government is intended to protect our rights by safe guarding the constitution, along with our individual liberty. We vote NO on COVID-19 mandates of any kind. We vote NO on mask mandates and mandatory vaccines for adults and especially children in outdoor and indoor public settings. These settings include public buildings, public parks, public beaches, public schools, etc. The governor of New Jersey does not have the right under the "Health Emergency" to take away our individual freedoms and rights under the law.
The information collected when signing the petition will only to be used to verify and contact you via email if/when it's presented to the state. The information requested in the petition will not be sold, marketed, or used for profiting.
Please feel free to comment or ask questions below.