In the past few months, what has Governor Phil Murphy accomplished to protect the citizens of NJ in his so called "Emergency"? Murphy allowed busses from the Mexico border to transport illegal aliens to New Jersey for the purposes of relocation and settlement in The United States. While parents sat with hopes that Phil might keep his word regarding mask mandates in school, he continued to pump the recorded cases on social media spreading fear, and ultimately laying the groundwork for the reintroduction of even more COVID-19 mandates. The governor has now put out a notice that All State Employees must be Fully Vaccinated before October 18th or be tested a minimum of once to twice per week. Prior to that announcement, we were told that NJ would be sending 700k masks to India, in an effort to help the outbreak in a heavily vaccinated country. Oh, and let's not forget, he was able accomplished all of that, and still sneak in a vacation.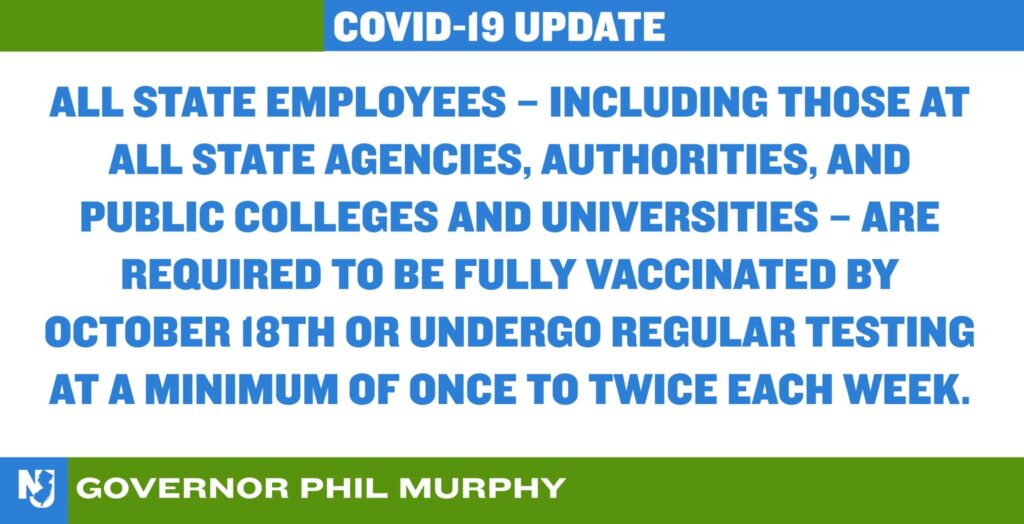 Just when a glimpse of hope began to stir across the garden state, it's own governor decided to make sure he was very clear about what freedoms you have, and when you're allowed to have them. Paraphrasing; You will comply or else as demanded in Executive Order 251, which in part reads:

"I declared that the COVID-19 Public Health Emergency continued to exist and declared that all Executive Orders and Administrative Orders adopted in whole or in part in response to the COVID-19 Public Health Emergency remained in full force and effect"

"the Governor may continue to issue orders related to implementation of recommendations of the Centers for Disease Control and Prevention ("CDC") to prevent or limit the transmission of COVID-19, including in specific settings; and WHEREAS, the American Academy of Pediatrics ("AAP") has emphasized that in-person learning is critical for educational and social development of children, as evidence demonstrates that remote learning has been detrimental to the educational attainment of students of all ages and has exacerbated the mental health crisis among children and adolescents"

"CDC now recommends universal indoor masking for all teachers, staff, students, and visitors in K-12 schools, regardless of vaccination status"

"NOW, THEREFORE, I, PHILIP D. MURPHY, Governor of the State of New Jersey, by virtue of the authority vested in me by the Constitution and by the Statutes of this State, do hereby ORDER and DIRECT:
1. All public, private, and parochial preschool programs and elementary and secondary schools, including charter and renaissance schools (collectively "school districts"), must maintain a policy regarding mandatory use of face masks by staff, students, and visitors in the indoor portion of the school district premises"

"4. It shall be the duty of every person or entity in this State or doing business in this State and of the members of the governing body and every official, employee, or agent of every political subdivision in this State and of each member of all other governmental bodies, agencies, and authorities in this State of any nature whatsoever, to cooperate fully in all matters concerning"

The mandates include "public, private, and parochial" schools, so even if you were thinking of switching your child to a private school to avoid the madness; no luck. To be clear, we are a site that advocates for choice, but one must ask why a governor would sign such an order bearing consequences without data to justify. "But the CDC said" you might reply. The CDC has posted their recommendations, as well The American Academy of Pediatrics, which the governor cites in EO 251. However, they also both have the numbers including the survival and recovery rates which are in the 99 percentile unless other complications are present. These are flu like numbers. Does a 99% chance of living qualify as an "Emergency"? We have to ask because the EO powers are based on NJ being in a State of Emergency.

With a recovery percentage this significant, and bearing in mind the protections under the constitution, shouldn't anything that would deny an American citizen their Liberty be incontrovertible? Since many outlets, media, and websites all claim they have the data, and our Governor finds it relevant enough to declare an "Emergency", let's just try a little commonsense and see where it gets us, shall we? The CDC also had a stance on travel being that they are about all things COVID-19, and they posted their stance on travel; to Italy.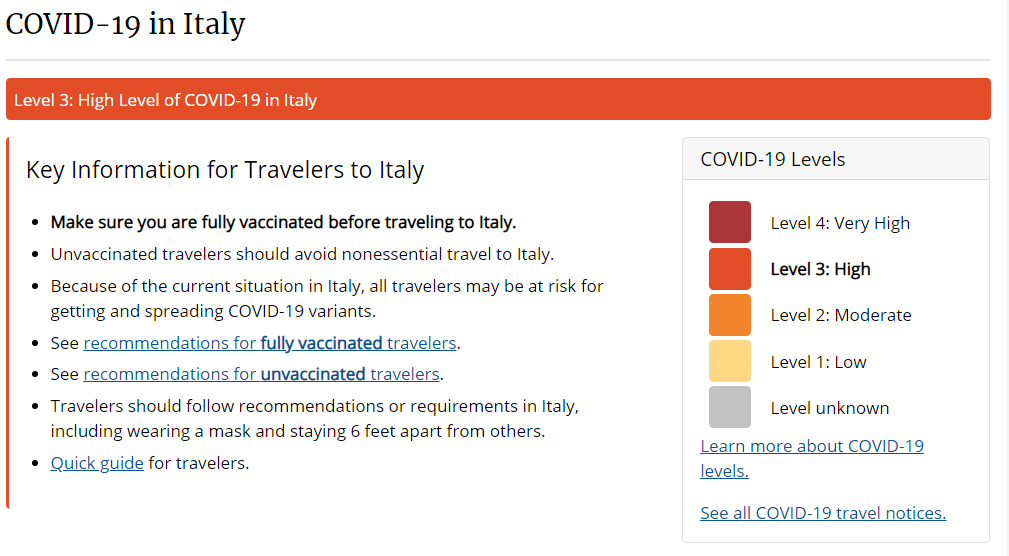 So of course, we have to ask the question; does the governor not have to abide by CDC guidelines, but the rest of New Jersey is mandated due to the "Emergency"? It would seem that there are two different sets of rules for common folk vs. government and celebrities -and they don't even care if it's in full public display anymore. We could cite Obama's birthday or Pelosi's donor dinner, but for the sake of keeping it local, we'll just stick to Governor Murphy's recent vacation. A vacation to Italy, which the CDC declares "Level 3: High Level of COVID-19 in Italy".

Keeping with the theme of commonsense and avoiding the hypocrisy for a moment, how is our homeless doing during the pandemic? It's estimated that there is over 9,500 homeless in the state of New Jersey. How would they survive a pandemic without masks, prophylactics, and vaccines? We are guessing they don't have regular health visits, and are probably not in the best shape to fight off something as dangerous as COVID-19. We know that elderly, between age and possible immune complications, were devastated when Murphy and 4 other governors ordered COVID positive patients return to their care facilities.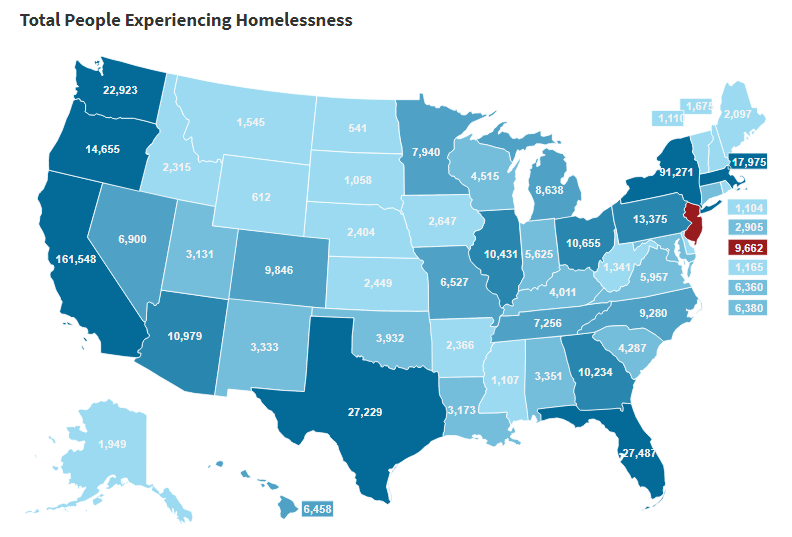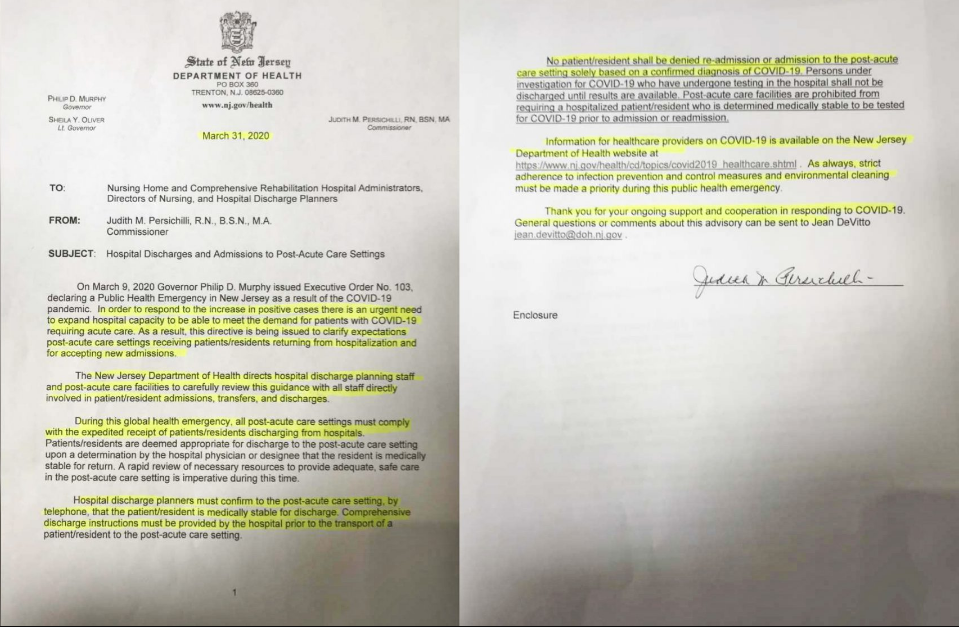 How about the "Emergency Use" vaccines approved for people who may want to weigh the risks if they are immune compromised? Why would our federal and local government take what was supposed to be used in certain circumstances and mandate vaccines wherever possible? NJDOH was giving out shots at county fairs. In addition, why does the executive order explain our children should be masked in school "regardless of vaccination status"? Once again, just applying commonsense, why is there no difference? Why get vaccinated? The government and interviewed "Health Experts" explain that it reduces the chance of death. They also go on to explain that the vaccines do NOT stop transmission or contraction; so there's that.

If that's not ridiculous enough, the new addition to Murphy's mandates reads; ALL state employees must be vaccinated or test at least once or twice per week. If the vaccinated can get infected and become contagious, why would only the unvaccinated need to be tested? Wouldn't the unvaccinated be at a higher risk? Why not test everyone? Finally, if masks prevent and protect against COVID-19, why does the box read otherwise, and how are we still in a pandemic? Oh, that's right; it's now a pandemic of the unvaccinated. Kind of seems like getting everyone to take the vaccine is the priority, not keeping people safe or healthy.

If the goal was to keep people healthy and alive, why not advertise the treatments? With the survival rate being so high, why not aggressively treat people? Where is the governor on introducing a new school lunch initiative focused on high vitamin D and C foods for our kids? That would make sense, being that we are in the upper northeast where it's recommended that we supplement vitamin D during winter months. Where are the state funded infomercials talking about what treatments work best and why? Why are doctors, who have presented successful treatments, being silenced? Why is the "expert", Fauci, who repeatedly flip flops on his position regarding masks, now saying we should NOT trust antibody tests, and that natural immunity might not offer the protections needed?

If we are in a pandemic, the infectious disease is showing symptoms of stupidity, lack of commonsense, absence of logic, shortness of leadership, and inflammation of fear and corruption. And the patient (our state and it's citizens), are rejecting the treatment of Tyranny. We genuinely believe that all people want to do the right thing. We want the best outcome for ourselves and our families. We live our lives hoping for the best, living with the worst, and working for a better life; everyday. The will of a free simple people trying to live their life are described in our Declaration as "Life, Liberty, and the Pursuit of Happiness". Nothing is guaranteed, but it is declared that our government is to protect these rights endowed by our creator, so that we all have the chance to pursue that future, that happiness.

Our framers knew many things, most importantly, that our rights do not come from government, and therefore, cannot be taken back, or re-given by government. With that said, it is lawful for a governor to sign an executive order to protect the citizens of a state. Hell, it's even an obligation. However, what we are seeing now clearly isn't protection. It's an effort to cancel anyone who would resist regardless of how illogical the information may present. Whether Governor Phil Murphy is drunk on power, truly thinks he is saving people, or is sticking to the script to continue a lie, one thing is clear; the only law that matters is to him, is Murphy's Law.


Cited:
Executive Order 251 Microsoft Word – EO-251 (nj.gov)
CDC Travel to Italy: COVID-19 in Italy – COVID-19 High – Level 3: COVID-19 High – Travel Health Notices | Travelers' Health | CDC
Homeless Statistics: Homeless in New Jersey Statistics 2019. Homeless Estimation by State | US Interagency Council on Homelessness (usich.gov)
Murphy Letter: Pennacchio: New Jersey Nursing Home COVID-19 Policy was 'Follow the Leader' with New York | SenateNJ.com